Hello. I've written five blogs about hair thinning measures and hair growth promotion starting in my 50s. Up until now, the main content was about lifestyle-related habits, but from this time on, I will write about the applied and technical editions three times.
I wrote earlier that it is important to keep the scalp clean and allow hair growth agents to penetrate easily, but the condition of the scalp varies depending on the individual skin type and living environment. The aim of this time is to further remove the sebum that adheres to the pores in order to make it cleaner.
As you know, the hair cycle starts at the root and ends at the root. There is no doubt that clogged pores have a negative effect on hair growth. Most of it is due to sebum and waste products, but it is necessary for the hair environment to thoroughly remove it.
There are various ways to do that. Typical examples are scalp cleansing and oil treatments, but the mud treatment I recommended from the Hair Growth Clinic. It's also sold on Amazon, but I'm using a scalp treatment, a pack made of fine clay deposited on the bottom of the ocean.
➀ Apply treatment to scalp before shampoo
Apply to the scalp to the extent that a thin film is formed, especially in the area where you want to remove sebum.
② Promote sweating of the scalp
After applying the treatment, put on the shampoo hat and soak in the bathtub for 5 to 10 minutes.
During this time, warm your body enough to encourage sweating on the scalp, and allow time for sweat to come out of your head.
③ Finally, wash off with shampoo
Get out of the bathtub with sweat on your scalp, face, and scalp, and then gently rinse with shampoo. Then clean your scalp with the routine I introduced earlier.
Personally, I feel that sweating on the scalp is the highest hurdle in this process. Especially in cold weather, it is difficult to do so, and if the bathroom has air conditioning equipment, it is advisable to lightly put the bathroom in a sauna state before taking a bath to encourage sweating. I want to prepare to remove sebum and keep my scalp clean without difficulty.
Let's aim for a cleaner scalp. In particular, sebum and waste products can hinder hair growth. How about trying further scalp care to create a better hair growth and hair growth environment?
Thank you for reading to the end.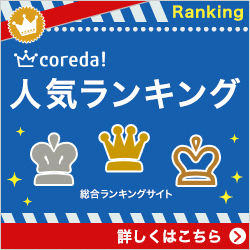 <notice>There are individual differences in the condition of hair and scalp, and there are various countermeasures. I am an ordinary person who is not related to medical institutions, but I am practicing measures and coping methods after considering the growth and growth of my own hair. If you want to know the condition of your own hair accurately, please get appropriate treatment at a medical institution or hair care clinic. I think it is important to take a step forward.